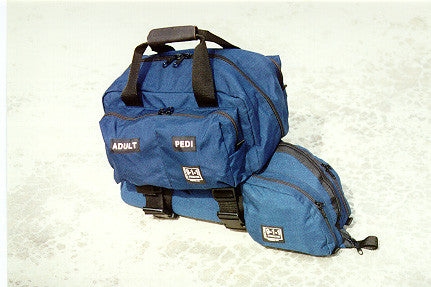 O2 Airway Bag - BLS or ALS
The ALS Airway bag has a removable ET kit in the top bag. The BLS airway bag is the same as the ALS Bag without the ET Kit. Inside pockets for Adult & Pediatric BVM's and elastic loops for OPA's and NPA's. The outside pockets hold the Masks, Cannulas, Demand valve, V-Vac and more.
Made from 1000d Cordura.