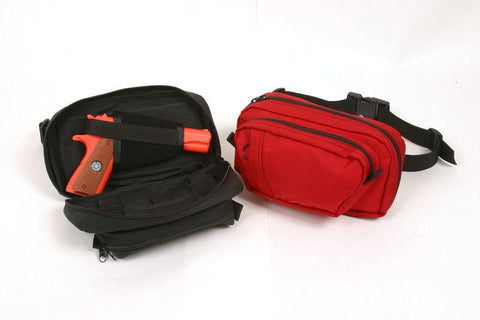 Gun Pack
You are under cover and need to carry a concealed weapon, or on your day off. This is the gun pack you have been looking for. A pull on the Quickcord and zip it's open...no Velcro rip to tell everyone what you're doing.
This pack comes with 2 zippered compartments and it doesn't have the shape of the common gun bags.
The holster insert is reversible for left or right hand access and has a quick release strap.
Also contains space for clips and cuffs. Padded back for comfort. Cordura.