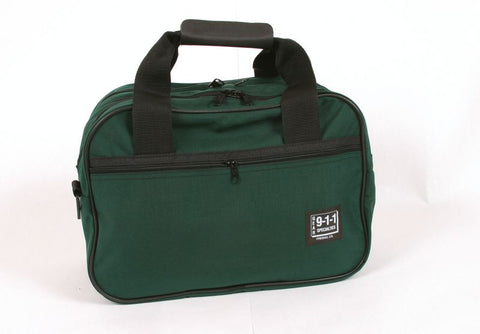 24 Hour Bag
This bag is a multi-purpose travel bag for a quick overnite trip or as a large briefcase, easily fits airline overhead compartments. 2" wide handle webbing and leather grip.
A handy inside key clip is included in the center pocket organized area.
Size: 16" L x 9" W x 11" D, 1584 c.I.